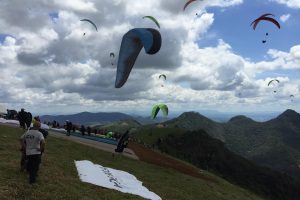 In Baixo Guandu – ES
Hotel e Restaurante Barbosa
Av. 10 de Abril, 338 – Centro – Baixo Guandu – ES
(27) 3732 – 3994 / (27) 3732 – 4961 / (27) 3732 – 4917
http://www.hotelbarbosa.com.br
Comments: This is the hotel used as the HQ of the team that organizes the championships. There is a restaurant on site.
Príncipe Hotel
Rua Dr. Hugo Lopes Nalle, 98 – Centro – Baixo Guandu – ES
(27) 3732 – 1585 / (27) 9824 – 8548
http://www.principehotelbg.com.br
Hotel Bom Destino
Rua Ibituba, 259 – Centro – Baixo Guandu – ES
(27) 3732 – 3130
www.hotelbomdestino.blogspot.com – hotelbomdestino@hotmail.com
Comments: Close to local bus station.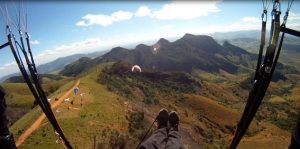 In Aimorés – MG
The city of Aimorés is 5 km away, and belongs to the state of Minas Gerais, access can be made by two fast access routes.
Pousada das Acácias
Av. Florisvaldo Dias Oliveira, 50 – Centro – Aimorés – MG
(33) 3267 – 1643 (33) 3267 – 1159
Comments: It has parking.
Villares Hotel
Av. Dr. Américo Martins da Costa, 99 – Centro – Aimorés – MG
(33) 3267 – 2897
http://www.villareshotel.com.br
Comments: Just below its facilities there is a restaurant of the same owner, (Deguste Restaurant).
Instituto Terra
RPPN Fazenda Bulcão – Aimorés – MG
+55 (33) 3267 2025
+55 (33) 3267 1829
http://www.institutoterra.org/pt_br
Comments:
This place is not necessarily a hotel, but it is possible to stay at its facilities, it is important to communicate before and schedule, getting the details regarding it.
The place is very pleasant and it is worth knowing the project and the ecological activities implemented by the institution; Even if it is per monitored visit.
Hotel Estevam
Av. Raul Soares, 915 – Centro – Aimorés – MG
(33) 3267 – 3955
hotelestevamaimores@gmail.com
Hotel Lorena
Av. Raul Soares,1.258 – Centro – Aimorés – MG
(33) 3267 – 2959
Aimorés Palace Hotel
Praça João Pinheiro, 250 – Centro – Aimorés – MG
(33) 3267 – 1448